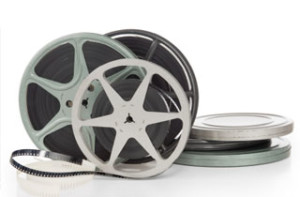 Are you cleaning out Dad's attic and finding stacks of thin wheels of film? Bring them back into the light and let Classic Media Production (located in downtown Downers Grove) transfer your home movies to DVD!
As technology changes and projectors cease working or to be reparable, we often think that we've lost the ability to see the old home movies or slide shows we enjoyed decades ago-not so. Classic can transfer the older formats into the newer so that you can enjoy the moving picture shows at home once again. We transfer 8mm, super 8mm, 16mm film formats onto DVD format. Charges for film are based on a per-foot cost.
As with most transfers, the quality going in dictates the quality coming out. If your film is in relatively good condition, and the sprocket holes (at the sides of film that the projector grabs to move the film) are in tact, you will be amazed at the consistency of transfer. There is always some degradation of clarity when transferring, as the original is the clearest version, but generally our customers are very happy with their results. If there is some damage to the original film from normal wear, you may see a bit of jumpiness or fuzziness in the final project. Classic does not restore damaged film or correct film that was originally shot in the wrong exposure. We do realize, however, that sometimes your home movies may be so old that no one in the family can remember what they are or if there's anything on the roll of film. If the film you bring in (just to find out what's on it) has no discernible picture, we will let you know and not charge you for the effort needed to discover this. If there is discernible material, we will go ahead and complete the transfer.
Pricing: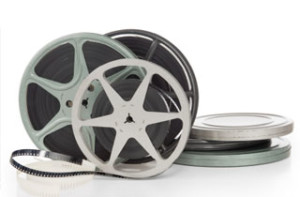 Regular 8 & Super 8:
.12 per foot without music
.15 per foot with music
16 mm:
.17 per foot without sound
.19 per foot with sound
Includes
DVD
"Treasured Memories" Case
"Treasured Memories" Label
*A minimum charge of $34.95 is applicable.
*A $5 setup fee will be charged for each format change.
*$50 Setup Fee for DVD